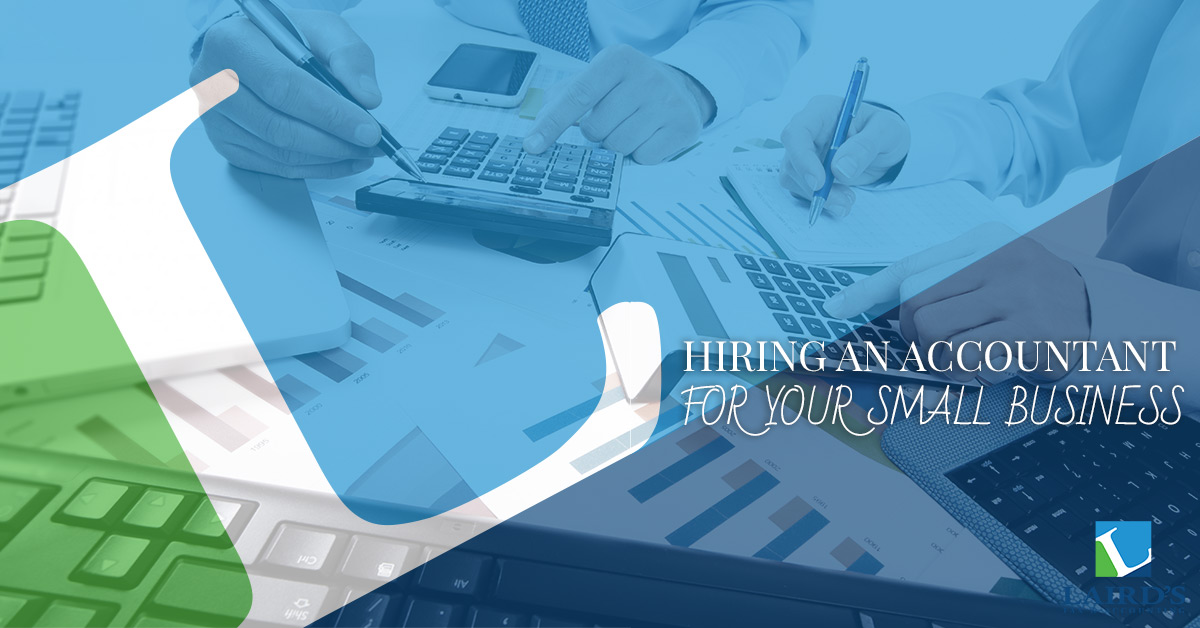 If you're running a small business, you've got a lot of things on your plate as it is. Maybe the most important of which is planning out the continual growth of your company. Along with that, you have to worry about your employees, your competition, and of course, making and saving money. The ideas and problems can begin to play loudly in your head, forming a deafening cacophony that leaves little room for productive thoughts. Running a business is a lot to handle, but you're determined to make it a success. At Laird's Tax & Accounting in Springfield, Ohio, we can remove some of the stress that's holding you back from taking care of other important matters. As your business grows, the need for accounting services does as well.
While many people think that accountants are only used for tax returns and employee payrolls (we do provide these services), there are so many other situations in which our advice will help your business flourish. In this post, we'll be discussing some of the situations you might encounter that will have you reaching for your phone to contact our specialists.
Starting Off Right
If you have just started your business, it is extremely important to get advice from an accountant. From day one, as you write out your business plan, an accountant will be able to use their expertise to show you financial projections through their accounting software. This will give you a good picture of how to develop your business while saving money along the way. If you start without guidance, it will be chaos later on when you have to redesign your company's financial structure.
Tracking Success
Another solid reason to utilize our accounting services is to keep track of your numbers. It can be hectic running a small business with so many wheels turning constantly, but having an accountant by your side will ensure that you can see actual numbers showing your growth, as well as advice to keep growing exponentially and not hitting a peak.
Taxes and Payroll
Yes, as stated above, many people think tax season and payroll services are the only time to seek accounting services. While we do so much more, it is important to add this to the list because they are necessities of running a successful business.  
Making the Right Decisions
Like a performer at the circus, small business owners become accustomed to juggling various roles. From hiring new employees, figuring out innovative ways to keep growing in the future, worrying about your competition, and more, it can be hard to make informed decisions with so much going on. When you have an accountant at your side, you won't have to add the financial well-being of your industry to your juggling act. Our accountants will be able to give you concrete numbers regarding decisions to be made for your company and can guide in the right direction.
End of the Year
The end of the year is important for all businesses, big and small, for various reasons. Having reports on your numbers, spending, growth, etc. An accountant will be able to help you make minor adjustments to minimize tax liability, as well as look at your yearly reports, assess the situation, and make sure that all of the appropriate financial decisions are being made.
Laird's Tax & Accounting
While there are countless other situations you'll find yourself and your small business in that will be much more beneficial with the aid of an accountant, we believe that the overall picture has been conveyed. If you run a small business, you're going to want accounting services to ensure the health of your business, and yourself. If you're starting a small business in Springfield, Ohio, or have a large company that needs our services, don't hesitate to contact us today.